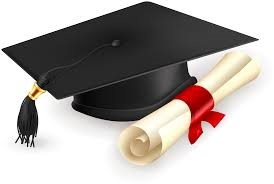 Embassy University Degrees
Embassy University has been authorized by the Department of Education of the state of Florida to grant degrees as an independent educational institution having its own curriculum. Every course required for a degree is designed to fulfill our goal of guiding you to a successful life that is beyond your ability to imagine!
Requirements
1. Two years of night meditation with supporting courses
→ Associate of Arts
2. Two more years of night meditation with supporting courses
→ Bachelor of Arts
3. Two more years of night meditation with supporting courses
→ Master of Arts
4. Three more years of night meditation with supporting courses and writing and publishing of a book
→ Doctor of Philosophy
Lasting Rewards
Of far greater value than the degrees, will be the achievements that will come as a direct result of day and night meditation. These will ensure a successful marriage, family and life. Employers will know that when they hire a graduate of Embassy University, they will have a person of character and with God's guarantee to be successful in whatever they do.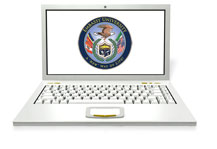 Embassy University Courses
1. Seven Universal Principles of Life
There are seven universal, non-optional principles of life that every person must follow of suffer the consequences. Over 2,500,000 youth and adults have learned these principles at a thirty-hour seminar in Basic Youth Conflicts. They came by the enthusiastic, word-of- mouth reports of seminar alumni. This course is a foundation for life!
2. The Inner Brain that Controls our Life
The most recent scientific studies confirm the Biblical teaching that every person has three brains: our head brain, our heart brain and our gut brain (reins). By knowing how these brains function we are given a whole new understanding of how the Christian life works and why most believers fail to do what they know is right.
3. How to Develop Genuine Love
Life is all about relationships, and without deep-rooted love, there can be no lasting relationships. This course explains the three levels of love and how to develop genuine love. It is a must for everyone who wants a successful marriage, family and life.
4. Twenty Practices that Lead to Poverty
Poverty is not an outward condition but an inward state of mind. Wealthy people with this state of mind will lose their wealth, and poor people without this mind-set will become wealthy. Learn what this mind-set is and how to transform it by following God's four purposes for money.
5. The Principles of Financial Freedom
Millions of people have been greatly benefitted by this twenty- hour seminar by business executive, Jim Sammons, It is filled with deep insights, powerful illustrations and delightful humor. It explains twenty ways to gain true financial freedom.
6. Creative Ways to Earn Money
In today's world there is no excuse for lack of funds. The internet abounds with creative ways to make money, however, the key to using them is learning about the needs of those around us. The outreach that students will have in the lives of others will discover these needs.
7. Discovering and Using Your Spiritual Gift
Every believer is given a spiritual enablement that motivates and empowers him or her to benefit the lives of others. There are seven motivational gifts. Each person sees life from the perspective of their gift. This can cause conflicts, so it is important to know our gift and the gifts of others.
8. Developing 49 Essential Character Qualities
All relationships in life are based on character qualities such as diligence, generosity, gratefulness, truthfulness and joyfulness. Character is what we do when no one is looking. It goes counter to our human nature and must be developed. Employers hire people for their skills and fire them for their lack of character.
9. Engrafting the Power of Christ's 49 Commands
Defining specific character qualities tell us what to do but does not give us the power to do it. The power comes from the living Rhemas of Christ's commands. He gave seven commands to conquer each of the deadly stresses of life. These commands make up the core of the gospel of the kingdom of God which was the theme of Christ's teaching and Paul's preaching.
10. The Power of Praising People
Sons and daughters are controlled by those who praise them. Most parents do not know how to praise their children and only correct them. Studies show that it takes ten praises before a child will receive one correction. That makes this course a must for every parent and every employer.
11. The Power of Deep-Rooted Faith
If we promise to pray for people, we had better have the faith that will get results for them. Jesus identifies three levels of faith: no faith, little faith, and great faith. These levels are related to our three brains. Learn what faith is and how to increase it to great faith. It is only on this level of faith that we can achieve great works for God.
12. The Exceeding Great Power of God's Grace
We can do nothing in our own power. It is only by the power of God's grace that we can exercise the faith to believe or accomplish anything in our Christian life. "By grace are you saved through faith…unto great works which God has before ordained that we should walk in them" (Ephesians 2:8-10)). It is by God's grace that we receive our spiritual gift. (Romans 12:6). It is also by grace that we receive the money we need and the money to give away. (II Corinthians 9:8)). Learn how to "grow in grace" (II Peter 3:18) and achieve great works for God's glory.
13. The Power of Deep-Rooted Prayer
Prayer is not simply saying some words to God. It is a deep and powerful interaction between our spirit and God's spirit. The "effectual fervent prayer" that Elijah used to stop the rain for three and a half years is held up to us by God as an example for us to follow. (James 5:15-16). This level of prayer involves deep-rooted faith, periods of fasting and crying out to God. The results are marvelous.
It was said of King Asa, "as long as he sought the Lord, God made him to prosper" (II Chronicles 26:5). The same will be said of you as you continue in the Biblical disciplines that turned the world upside down.