Step One: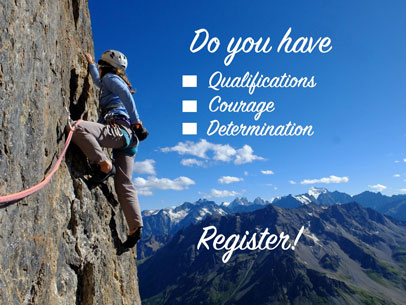 God's Guarantee of Success
Psalm 1 "Blessed is the man that walketh not in the counsel of the ungodly, nor standeth in the way of sinners, nor sitteth in the seat of the scornful. But his delight is in the law of the Lord; and in his law doth he meditate day and night. And he shall be like a tree planted by the rivers of water, that bringeth forth his fruit in his season; his leaf also shall not whither…
and whatever he does shall proper!"
Joshua 1:8 "This book of the law shall not depart out of your mouth, but you shall meditate therein day and night, that you may observe to do according to all that is written therein: for then you will make your way prosperous, and ...
then you will have good success!"
Psalm 119:97 "O how love I thy law! It is my meditation all the day. Thou through thy commandments hast made me wiser than mine enemies I have more understanding than all my teachers because thy testimonies are my meditation."
Basic Qualifications:
Embassy University is only for those who are really serious about knowing God and fulfilling the purposes for which He created us.
1. Must be at least 12 years of age.
Successful young people reject the myth of adolescence and realize that adulthood begins at the age of twelve with new responsibilities.
2. Must be committed to achieving total success.
This means being a successful person, provider, marriage partner, parent and proclaimer of truth.
3. Must be faithful in internalizing Scripture.
It is not a matter of how much you get into Scripture, but rather, how much of Scripture gets into you. We are to "let the word of Christ dwell in us richly, in all wisdom" (Colossians 3:16).
4. Must endure many pressures.
The more successful you are in your walk with the Lord, the more Satan will attack you with reactions from people and circumstances. God allows these to deepen your faith and be more successful. Therefore, rejoice!
5. Must be faithful in quoting daily Rhemas.
This is absolutely essential because the entire basis of your success depends on it. This means quoting a new verse of Scripture to God every night while going to sleep.
6. Must develop genuine love.
Without genuine love, whatever achievements we make are futile. Agape love has no expectations of personal gain, but rather only giving to the personal needs of others. It will be developed as you quote daily Rhemas to God.
7. Must record daily results.
When you document the results of daily meditation, you will not only confirm the results in your life, but you will also provide vital data which will be used in research studies to give the world God's way of life.