Record Your Testimonies of God's Mighty Works
You can expect God to give you marvelous rewards as you apply the four disciplines of Acts 2:42. As you write them up on this website, you will bring great glory to God. Here are some testimonies on God's provision of money.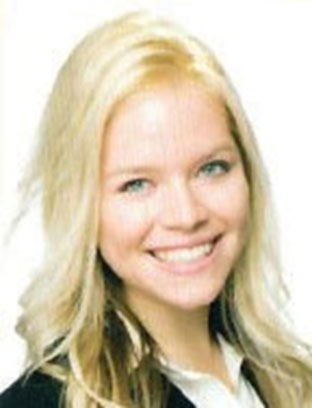 Cristina Guerra
How Can a Poor College Student Become a "Sower of Money?"
Cristina is the daughter of a missionary family. Her parents sacrificed financial benefits to serve the people of Mexico.
Cristina learned how to get along without many of the things that girls her age enjoyed; but she loved the Lord and loved serving people. Her goal was to attend college and equip herself for further missionary work, hopefully with a family.
During her first year at a Christian college she learned about the concept of being a sower; however, she had no extra money to give away, and she had very few personal belongings. But she became very excited about God providing extra money that she could give away; so she dedicated her life to being a sower. God responded to her commitment in marvelous ways.
One day she was working with a group of girls who needed the Lord. To demonstrate a point, she took an expensive bottle of perfume that her father had given to her and sprayed a little bit on each of the girl's hands. They loved the aroma. And one of the girls who was not a believer made it known that she would love to have that bottle of perfume. Remembering her commitment, Christina gave her the bottle as a "gift from the Lord."
Another girl loved the cap that Cristina was wearing, and she also gave that away. The next week, she received an unexpected gift for the exact amount of the perfume, and other gifts began to come. First, there was a $500 gift; then two more for $1000 and $5000.
The $1000 gift was an award that she received in a writing contest sponsored by the Chicago Board of Education. They invited her to attend a banquet where they would honor her with the gift.
She told the audience about her experiences as a sower. The Board was so impressed that they asked if she would speak to the public high schools of Chicago and tell them about her experience, which she was delighted to do.
Then she had an opportunity to visit other countries and continued to talk about the marvelous power of a living God. Further gifts were received unexpectedly. Some were designated for college expenses; others were put in her sowing fund.
Cristina experienced so much delight in serving the Lord as a sower that she dedicated the next five years of her life in single service for the Lord. This came as a shock to a tall, handsome young man, named Jerry, who wanted to marry her. Since she dedicated those years to God, he decided to do the same; and for the next five years, they experienced God working through their lives and ministries.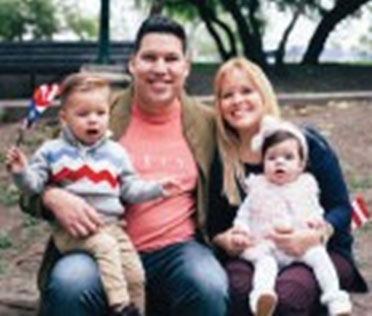 Cristina and Jerry and their family, "transforming their world."
At the end of Cristina's single service commitment, she was so happy and joyful in ministry that she extended it for another five years. Jerry did the same. Jerry's love for the Lord and Cristina grew during these years; and they were finally happily married with the full blessing of both sets of parents after he waited for ten years. They are now serving as missionaries in Puerto Rico with their two children. Their ministry is dynamic because of the powerful message which they both developed in the area of meditation and sowing. God is truly able to do "exceedingly abundantly above all that we ask or think, according to the power that works in us" (Ephesians 3:20). God is looking for more young people like Cristina and Jerry, "to show Himself strong on behalf of those whose heart is loyal to Him" in transforming the world.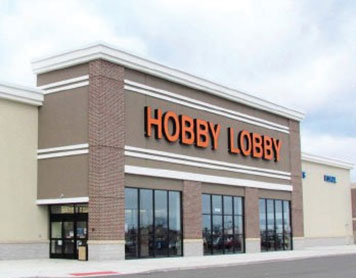 How God Built a Great Business Through Sowing
David Green's life was shaped by the "fierce faith" of his parents. His father was a pastor in rural churches acrossmany states. This meant moving every two years. He can still hear his father's voice crying out for his children and for the lost people in his various communities.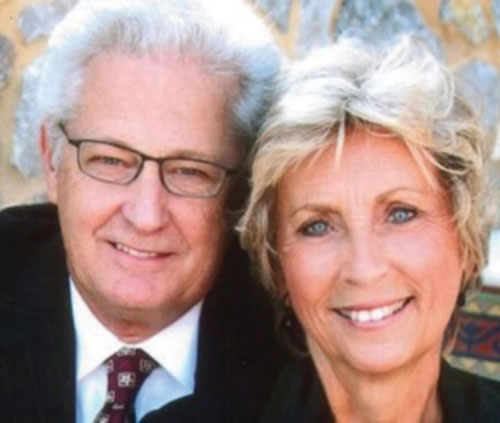 David and Barbara Green
His family never had a car, and they were often in need of food and clothing. David watched as God provided for these needs through the generosity of others. His parents were also the most generous people he has ever known.
He realized that wealth is more than money; that wealth is found in our families, and that part of his family's legacy was the joy of giving.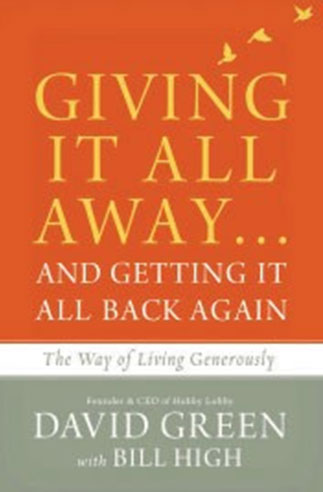 Available at Hobby Lobby
One day, David considered the truth that "we can never out- give God!" At that point it seemed that God nudged him and said, "Well, you've never really tried" From then on, his adventure in giving has really taken off. As David and his family gave money to advance the work of the Lord, God prospered their stores.
Today, David and his family own over 750 large Hobby Lobby stores in 47 states. They have over 33,000 employees; and have annual sales of over 4.5 billion dollars. It is the largest chain of stores of its kind in the world. In their hearts and minds they have dedicated all their stores to God. He is the true owner and as part of their stewardship, they give half of their profits away!
Recently, David wrote a book which explains in detail how they have tried to out-give God. The title says it all: Giving It All Away . . . and Getting It All Back Again.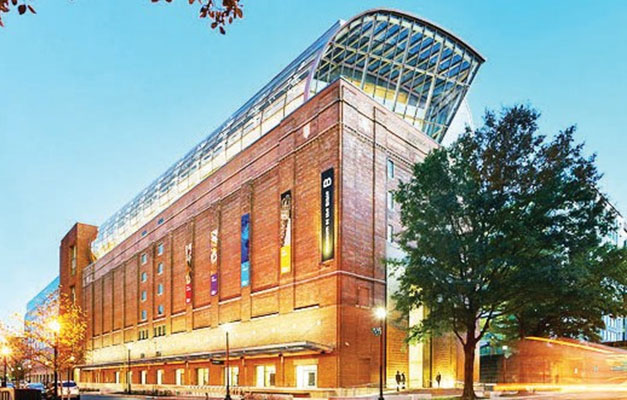 The Green family's latest project is the magnificent Bible Museum in Washington, DC.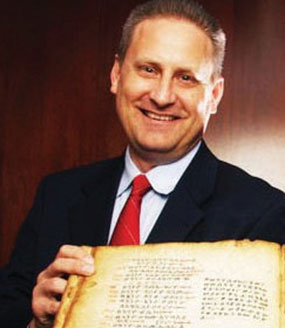 Steve Green holds a rare Bible manuscript from the museum.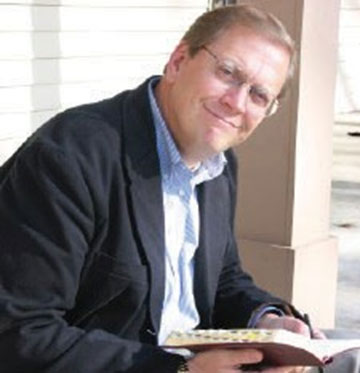 Ken Pierpont and his wife, Lois, were stunned at God's response to their sowing.
How Sowing Shocked a Pastor
Ken is the pastor of a church in Jackson, Michigan. Years ago he had the normal struggles of making ends meet with his family of eight children and all the unexpected expenses that come with raising a family.
Then one day, he and his wife, Lois, learned about setting up two financial accounts: one for income and expenses for personal needs and one for giving to the needs of others. In Scripture this is called a "sowing account" (II Corinthians 9:10).
God promises that if we determine to be a "sower," He will make sure our personal needs are met and will supernaturally multiply the money in our sowing account. The joy of seeing God work in this way is so exciting that we cannot help but tell others about it. When they see our joy and excitement about the reality of God, they will be motivated to also experience God's way of life. God invites us to "taste and see that the Lord is good; blessed is the man who trusts in Him!" (Psalm 34:8).
Even though Ken and Lois never quite seemed to have enough money and were making payments on their home, they knelt down and dedicated themselves to being a sowing family. Unexpected things began to happen.
A pastor of small church in Atlanta, GA, named Nathaniel Bronner, invited Ken and Lois to fly to Atlanta and preach to his church of about 150 people. He was thrilled to do it because he loved to preach. He delivered a message Sunday morning and evening. Afterward the pastor, who had never heard him preach before, thanked him for coming and gave him a check from the church for $3000. Ken was shocked! He expected about $200 since the pastor had flown them there. But then Pastor Bronner did something totally unexpected.
He said, "In addition to the honorarium from the church, I have a small business and would like to give you a gift from it." He handed Ken a separate check for $3000! Never in his years of ministry did he ever receive $6000 for two messages from a pastor who had never heard him speak and whom he did not know personally prior to this (he had heard about him from a friend). A further amazing point to this story is that Pastor Bronner invited him to speak a second time at his church and gave him another $6000!!
In many other ways God provided unexpected income which Ken and Lois put into their sowing fund. By the end of the following year, God had provided $42,000 above and beyond what they had been receiving in their regular income.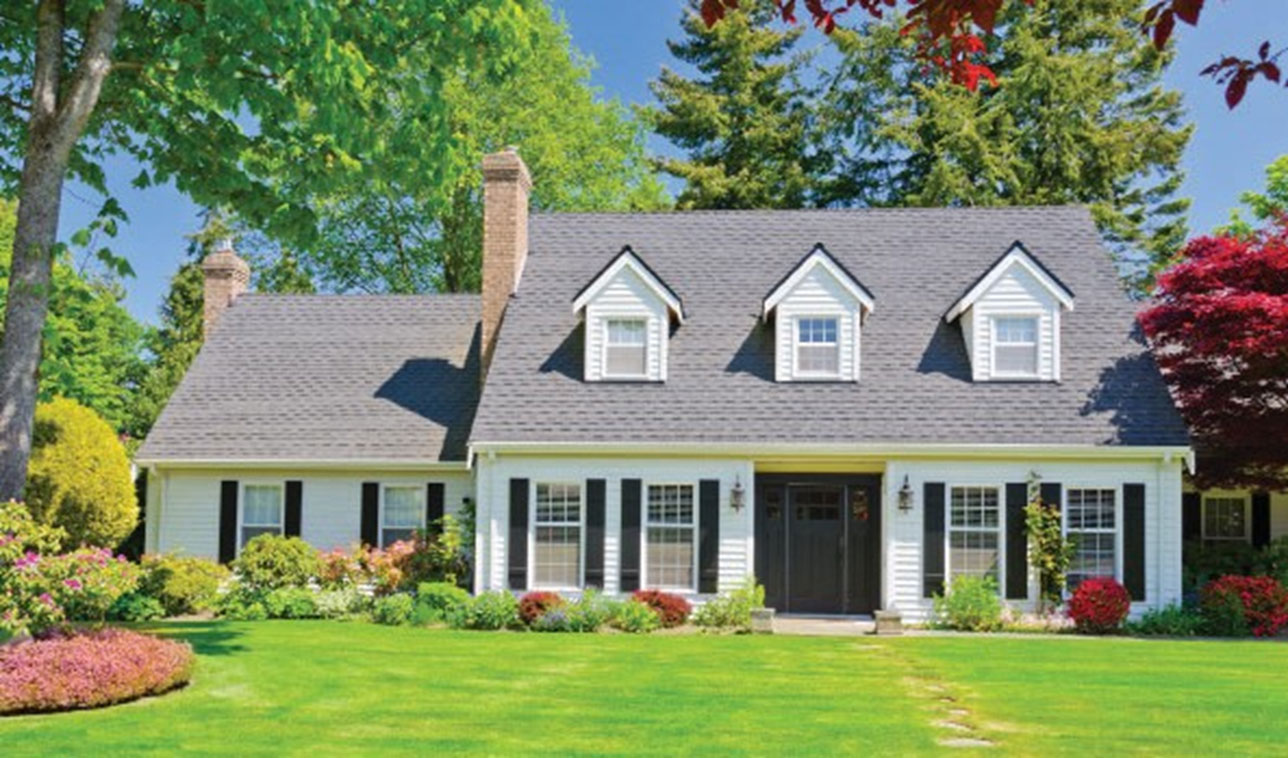 When the final payment was due on their house, Ken was tempted to take money from his sowing account to pay it; but he knew that would not please the Lord. That money was given by God strictly for giving to others. So he and Lois prayed for God to provide, which He did in an amazing way.
But then they faced a balloon payment on the house they were buying. They owed $135,000 with no ability to pay it. Yet God's promise was very clear: "God is able to make all grace abound toward you, that you, always having all sufficiency in all things, may have an abundance for every good work" (II Corinthians 9:8).


How a Wife and a Mother Became a Sower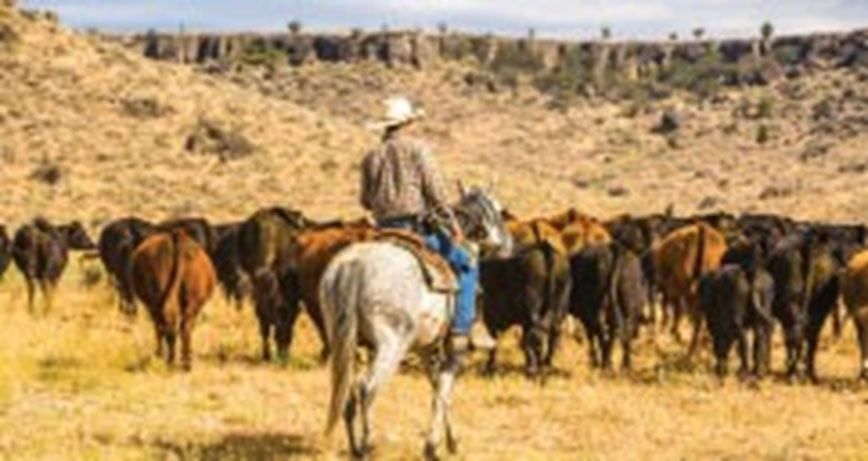 God blessed Grace's father financially and he passed his wealth on to her.
This is a true account in the life of a wife and mother whom we will call Grace. We are not using her real name because those who have discovered the joy and blessing of giving want to remain anonymous.
For many years, Grace kept careful records of her expenses. She kept them as low as she could while caring for the needs of her household and the raising of four children.
Then something unexpected happened in 1982. Grace received an inheritance from her father, who was a Texas rancher. From that inheritance, she purposed to give away one million dollars. It took her 14 years to reach her goal. By 2013, the money had all been given away according to God's direction.
In 2013, something amazing happened.
A friend of the family died and left her one million dollars! This was totally unexpected. It was the very amount that Grace had given away.

God reactivated a "dry well" to reward Grace's generosity.
But then, something even more amazing took place. Property that had been given to her many years ago began to produce oil! Long ago, it produced oil but had run dry. With new technology it is now in operation again and Grace is receiving over $100,000 each month. This means that God has doubled the money she has given away! Meanwhile, God is multiplying her gifts in heaven for future use on this earth. Grace is actually experiencing the blessing of God's promise, "Give, and it shall be given to you, pressed down, shaken together and running over shall men put into your bosom" (Luke 6:38).
"Give and it shall be given unto you; good measure, pressed down, and shaken together, and running over, shall men give into your bosom. For with the same measure that you mete withal it shall be measured to you again" (Luke 6:38).